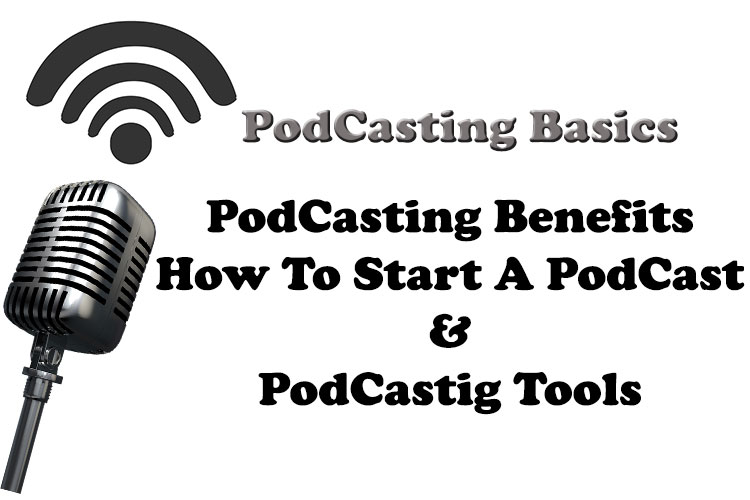 Podcasts are recurring audio broadcasts, delivered over the internet as MP3 files. These podcast files are fairly small because podcasting technology that is used behind to record them uses memory compression. Podcast has become a necessary tool for online businesses and considered as one of the most effective ways to connect and communicate with the audience.
With the podcast, people can listen to live or pre-recorded podcast messages that can be downloaded over their computers, Cell Phones, iPods & iPads or any other device that can connect to the internet and play media files.
Benefits of Using Podcasts For Your Business
Following are some benefits of using podcasts for your business.
Building Your Brand
Podcasts can play a key role in developing an online presence and building your brand recognition. Particularly if you are business owner, you can communicate with your audience, introduce your services, answer to their questions, create & build your brand effectively and improve your sales as well as income.
Reach More Clients
With the podcast you can reach more clients. For example, you can put your pre-recorded podcasts on different podcast directories including itunes and make them available for the public. Your subscribers can subscribe to your podcasts through rss feeds and can accessed from anywhere with the podcast player. This can help you reach wider audience, introduce them your services and increase your sales.
Build Your List
Money is in the list, there is no doubt about it. By producing a podcast and make them available to the public, your audience can also subscribe to it through RSS feeds to remain update about future podcast alerts. This can help you build your list of prospects that can be converted into customers through your future podcast communication. So, podcast can also prove to be a great list-building tool for your business.
If you are unfamiliar about RSS, it stands for "Really Simple Syndication", here is an informative article for more detailed explanation.
Here is an Interview conducted by Clay Collins with Jeremy Frandsen and Jason Van Orden about how to build your list with podcasts
Builds Credibility In Your Industry
By broadcasting your podcasts in front of your audience, it can help you build credibility in your industry. Podcasts offer a great medium for you to connect with your listeners, present your products or services, share your ideas, tips and help you becoming an authority in your industry. This can turn you into an internet superstar in your niche, which is great for your business.
How To Start A Podcast To Start Broadcasting
By broadcasting a podcast it literally means you can create and launch your own radio style talk show centered around what your business has to offer.
You can produce podcast in either audio or video format. You can create basic audio files or if you don't feel shy of being in front of camera, you can produce a video podcast.
Another form of podcast that can be called an "enhanced podcast", A slideshow type presentation which you can do by using images and screen shots as you talk.
Podcasting Tools:
For publishing a perfect podcast, you need podcasting tools & software. Following are some of the helpful tools to make your podcasting work easy.
Auphonic:
Auphonic is a popular audio post-production web services for broadcasters and podcasters. Currently Auphonic is letting you try their services free upto 2 hours of audio per month…Why not give Auphonic a try.
Libsym
In business since 2004, Libsym provides a great range of podcasting services including podcast publishing tools, podcast hosting, Rss for itunes, mobile apps, stats, premium content and more…Checkout Libsym Here
Simple Podcast Press:
Simple Podcast Press is a great listbuilding tool through your podcasts. It is a wordpress plugin that allows your to publish episodes of your podcasts automatically to your website and add email optin boxes and subscribe buttons below the podcast player to help you grow your email list and podcast subscribers.
Compatible with all podcasting platforms including iTunes, Sound Cloud & more… Download Simple Podcast Press
Blubrry
Claims to be the largest Podcast directory in the world, Blubrry offers a range of podcasting services including podcast directory, podcast hosting, statistics & other podcast tools….Visit Blubrry Official Site
An effective Podcasting can help you present & promote your business to unlimited number of potential customers.
So, may be it is the time for you to start thinking about adding podcasting to your marketing plan as it has become one of the most important marketing tools that can really help your business to grow.